The capital of Moravia and the second city of the Czech Republic, Brno is famous for its Motorcycle Grand Prix and trade fairs. Still, it is also a lively cultural centre with a major university and several theatres, including the Reduta, where Mozart conducted his own compositions in 1767 and some interesting historical sights.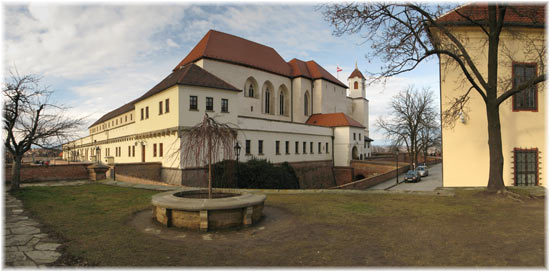 Although Brno can't be compared with Prague when it comes to the architectural heritage and cultural life, the city still has a lot to offer. It works hard to entice visitors here and keep them entertained and enlightened.
Two Brno landmarks — the Špilberk fortress, which served as a Habsburg prison for centuries and is now the city museum, and the Gothic Cathedral of St Peter and St Paul — stand on adjacent hills. Below the cathedral is the Old Town. It's worth climbing the tower of the Old City Hall for the views.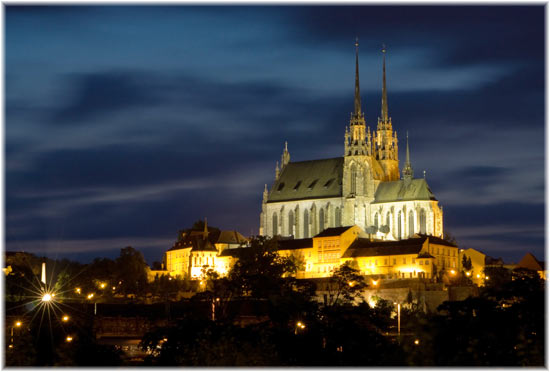 Bгno's Old Town, with the city's main historic sites and museums, is focused around two squares: Zelný trh and náměsti Svobody (Freedom Square). The city is very compact so that one can walk around most places of interest in one or two days.
While Brno is a bustling industrial heartland, the historical centre is intriguing.
The tourist information centre is located at Nádražní 8 (just opposite of the main station entrance) and Radnická 2 (Old town hall). Open daily from 9 AM–5 PM. (www.ticbrno.cz)