Using A Car
The Airport is still situated in the territory of the town, adjacent to the Brno – Olomouc D1 motorway. Departing directly from Prague, at 201 km there's an exit on the motorway labelled 'Slatina' and the turn-off to the aerodrome is clearly highlighted. The airport's two kilometres from the motorway's exit.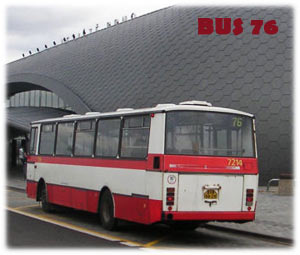 Using The Bus
You can quickly get to the Brno Airport from the city centre of Brno in the night and day via bus.
From 5:30am to 10:30pm people can utilize the direct number 76 bus line. It leaves on time every half an hour from Brno's major railway station and travels via the major bus station (it stops close to the 'tram terminus') then carries on straight to the Airport Brno's terminus.
From 11:00pm to 5:00am people can utilize the number 89 night bus. It leaves every half hour or hour from Brno's major railway station and travels straight to Airport Brno's terminus.
The travelling time to get to the airport from the centre of the city is precisely twenty minutes. To complete first route you require a two zone ticket which you can use for forty minutes. These are priced at twenty two CZK for every adult, eleven CZK for kids younger than six or eighty CZK for twenty four hour tickets. You can purchase tickets at the news-stand (the Airport Store) and coin-controlled vending machines in the arrival's hall.
You can go from Brno by standard, direct connection to the three cities of Prague (in the Czech Republic), Bratislava (in Slovakia) and Vienna (in Austria). The routes to Bratislava and Vienna take, using the train, one-and-a-half hours, while to Prague it takes two-and-a-half hours by bus. There's also lots of connections to the cities of Olomouc (one-and-a-half hours), Northern Moravia and Ostrava (both two hours).
Getting From And To Brno Airport And Prague
There's no bus that connects directly to Prague from Brno Airport. But it's not difficult to reach Prague. Take the number 76 city bus from Brno Airport and travel around quarter-of-an-hour to the last stop: Brno's major railway station. You'll have to pay 22 CZK to purchase a ticket at the hall for departures or at the arrival hall's vending machines. From this major railway station, you can utilize some of the regular buses or trains destined for Prague. Bus or train fares span from 200 CZK to 350 CZK. Should you be in a bigger group or want to utilize a door-to-door service you can, additionally, pay for the private transfer in advance with the Prague Airport Transfers sro. They'll meet and welcome you at Prague airport when you get there.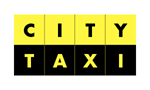 Using A Cab
Cab stands are close to the Terminal's arrival area. The route to the down-town lasts around twenty minutes and is charged at anything between two hundred and fifty CZK to four hundred CZK.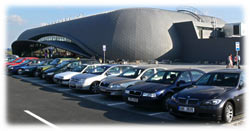 Places To Park
There's a ten minute drop off/pick-up complimentary parking right at the terminal's front. People can also utilize this parking for long stay parking at a rate of 30 CZK per hour.