The Airlines That Operate at Brno's Airport
Many of the airlines that serve Brno's airport offer charter flights throughout the months of the summer. As well as these charter services, they're also some standard journeys, such as Ryanair, flying to London's Luton airport or Wizz-air, which started up only recently, flying to London Luton, Rome Fiumicino and Eindhoven.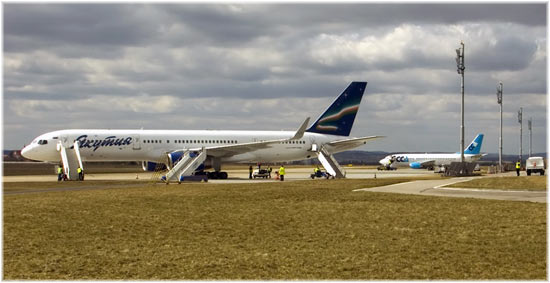 Wizz-Air: London – Luton, Eindhoven, Rome Fiumicino
Czech Connect Airways: Moscow – Vnukovo, Moscow – Domodedovo, Saint Petersburg
Czech Airways: Charter / Seasonal: Burgas, Antalya, Djerba, Hurghada, Heraklion, Rhodes, Kos
Onur-Air: Charter / Seasonal: Antalya
Ryanair: London – Stansted + Charter / Seasonal: Alicante, Bergamo
Sam Air: Charter / Seasonal: Zakinthos, Heraklion
Smart Wings: Charter / Seasonal – Palma de Mallorca, Kos, Rhodes, Preveza
Travel Service: Charter / Seasonal – Antalya, Almeria, Araxos, Chania, Burgas, Djerba, Corfu, Kavala, Hurghada, Larnaca, Kos, Marsa Alam, Las Palmas de Gran Canaria, Monastir, Preveza, Palma de Mallorca, Rhodes, Sharm el Sheikh, Samos, Zakinthos, Thessaloniki.
UT-air Aviation: Moscow – Vnukovo