The Moravian Gallery's two branches are located on Husova, close to Špilberk. The museum of modern art, situated at Husova eighteen in Pražákův palác, has splendid cubist pictures by Antonín Procházka and Emil Filla. It is also worth going to see for the pictures by Jan Zrzavý.
Near to the palace is the Applied Arts Museum, known as U.P.M., featuring work from historical times to the present. Its' comprehensive works include early 1st-century Biedermeier furnishings and seventeenth-century glass. After a total change in tastes, the recession brought new life into furniture design and raised restoration standards to an exquisite level of craftsmanship. A few of the Ludwig Mies van der Rohe's Tugendhat Villa furniture designs are located here.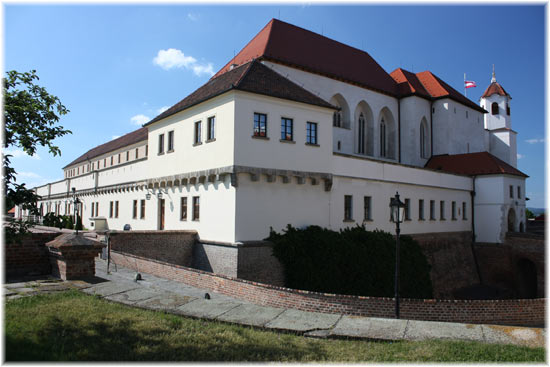 Špilberk hill faces these museums. The king of Bohemia, Přemysl Otakar the second, constructed a castle here (Špilberk Castle) in around 1270. Throughout the Thirty Years War, it got turned into an imposing citadel to imprison political enemies of the Habsburg regime in its' dungeon. Humiliated by the jail's fame, the Habsburgs shut it during the 1850s. By 1880 it had opened again as an attraction for tourists. Throughout the occupation of the Nazis, though, the Gestapo saw the fortress as a perfect fit for their aims and lots of victims were tortured, executed and imprisoned here. Tourists can now visit the torture chambers and dungeons of Špilberk, and the western area of the castle is presently the city's museum. There are permanent exhibitions such as The Casemates (with a torture chamber and instruments of torture), Baroque Pharmacy and Lapidary. It is a big climb to the top of the hill to reach the citadel, but views from here are fantastic.